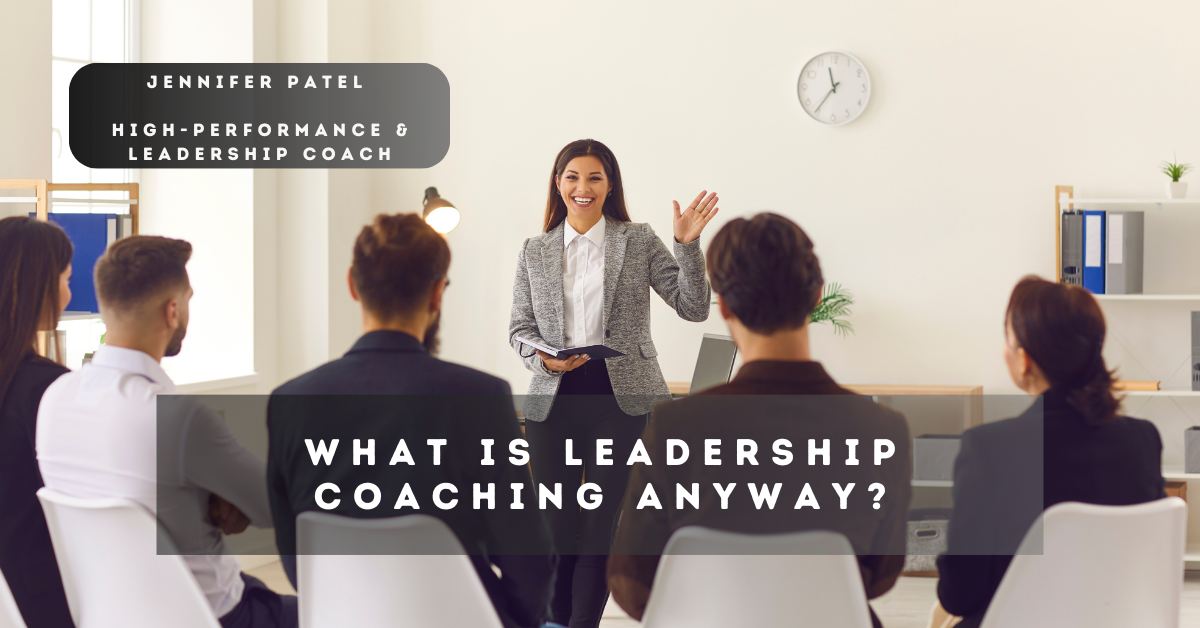 Types of Leadership Coaching
When I left my corporate job to become a leadership coach, the number one response I heard was "Wow, that's amazing!", followed quickly by "So what does that mean exactly?" 
It's a great question. The coaching industry is vast; it's worth billions of dollars and can cover everything from health and wellness to venture-backed startups. It continues to grow as coaching becomes more established and the value increasingly clear.1 Even within leadership and executive coaching, where I'm focused, the approaches vary widely. So in order to answer the question, let's break down the types of leadership coaching.
Per the Center for Executive Coaching2, most executive coaching engagements focus primarily on one of 3 domains:
Content

– The coach is helping the client with a specific "what" of their business. For example, coaching through cloud computing strategy, risk management, etc. 

Process

– The coach is helping the client with the "how". For example, coaching the client through large transformation initiatives, restructuring, etc. 

Context

– The coach helps a client with who they are as a leader – their ability to perform, influence, collaborate, drive initiatives, etc. The coach also helps with blind spots that are holding the leader back from performing at their best. 
The company I work with, Elite High Performance Coaching, thrives in the Context space.  We work with high-achieving leaders who want to reach the next level of performance in both their professional and personal lives. What sets Elite apart from other coaching companies is our focus on mindset – a set of core beliefs that drives our thoughts, feelings, and behavior.  Per a McKinsey study, underestimating the importance of mindset is a key factor in why most leadership development programs fail3. Long-term change is unlikely without getting to the root of why leaders act the way they do, and Elite works alongside clients on this journey.
So, to answer my friends and former coworkers who ask what I do exactly…I specialize in context and mindset coaching with technology leaders. Maybe it's a cloud expert who finds themself promoted because of their technical skills, but is struggling with the new leadership responsibilities. Or, maybe it's an executive who has learned that the skills and mindset that got them this role aren't enough to be or feel successful in the new job. I can certainly offer content and process coaching when needed, but I've seen both personally and professionally that context coaching, particularly around mindset, offers the biggest value in terms of long-term success and performance.  
If you are interested in hearing more, please visit our website at www.elitehighperformance.com, or reach out to me on linked in at: https://www.linkedin.com/in/jennifer-patel-736662119/.
 Resources 
https://centerforexecutivecoaching.com

https://www.mckinsey.com/featured-insights/leadership/why-leadership-development-programs-fail
Coach Jen Patel | High-Performance & Leadership Coach