What We Do
Elite High Performance provides a science-based coaching process designed to drive your health, wealth, self, business and relationship performance to the next level. If you are someone who needs support to set and achieve your goals you've come to the right place. Get in contact with us where we can book your first one-on-one session with one of our leading performance coaches.
Susan Hobson, Leadership Mindset Coaching
Are you a purpose and mission driven leader? Ready to level up your leadership mindset strategies so that you can play your biggest impact game? Leadership is all about helping others realize their maximum potential – so if you are struggling to positively impact the growth of your business, your team, your family or your organization, these powerful, breakthrough 1on1 coaching sessions will help you crack the code on how optimize growth – as a High-Performance leader in your own life and the lives of the people you serve.
Susan Hobson is a High-Performance Leadership Coach, published author, Founder/CEO of Elite High Performance Inc. and host of the podcast 'The Leadership Launchpad Project.'
Liane Wansbrough, High Performance Coaching
Are you ready to level up in your performance personally or professionally? Our specialty is in the field of mindset strategy architecture – we teach you how to think strategically so that you can have max impact on your results. In your career, your health, your wealth or your relationships – our powerful, breakthrough 1on1 coaching sessions will help you architect the mindset strategies that will help you accelerate your rate of growth predictably and sustainably in any area you strive to become a High-Performer in.
Liane combines more than five years of experience in clinical nutrition, nutritional genomics and corporate wellness. Past clients include Mount Sinai Hospital, Facebook Canada and the TD Centre of Learning. Along with a diploma in holistic nutrition, Liane has a certificate of training from the Integrative and Functional Nutrition Academy and is a Functional Medicine Certified Health Coach.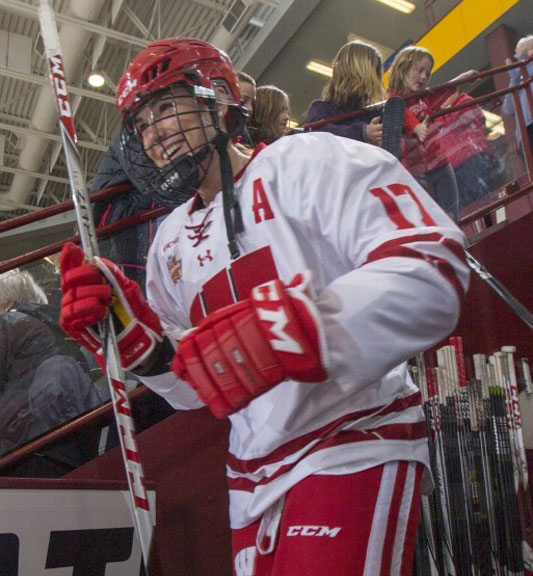 Lauren Williams, Brain Training for Athletes
If you want to go pro, you've got to start thinking like a professional athlete does. Neuroscience and Psychology now prove that 90% of your performance is mental – are you or your young athlete getting into The Mental Gym to optimize that 90%? Our Mindset Brain Training for Athletes program will show you how to level up in your athletic performance, helping you or your young athlete develop and implement game changing mindset strategies used by the top athletes in the world.
As a former elite athlete, playing at both the college and professional levels, Lauren brings a unique combination of experience and expertise into her work with clients. By integrating top notch mental skills work and brain training, clients will learn how to become the best version of themselves. By getting into the mental gym with Lauren, clients will discover their passion for achieving their goals while learning how to live life in a positive headspace, receiving the necessary challenge and support.
Rob Kalwarowsky P.Eng
Rob is on a mission to spread the message of people-centric leadership & the importance of mental health throughout the world. Rob envisions a world where happiness, inclusion, psychological safety & engagement are commonplace in the workplace. Rob is a Fearless Organization Practitioner & an Elite High Performance leadership coach. Before transitioning into leadership, Rob spent over 10 years as an engineer within mining, oil pipelines, and consulting in heavy industry. Rob is also the co-host of The Leadership Launchpad Project & Dismantling the High Performance Narrative podcasts and the founder of Maintenance Disrupted. Prior to starting his career, Rob graduated from the Massachusetts Institute of Technology (MIT) with a Bachelor of Science degree in Mechanical Engineering with a minor in Management, was a 3-time Academic All-American in NCAA Water Polo and played on the U18 Canadian National Water Polo team.
Testimonials
01. Lisa McKenzie
02. Maria G
03. Gregory Campbell
04. Jason Dearborn
05. MJ Jennings
06. Cody Oehm
READ ALL
Susan will quickly help you build systems in your business and in your life to help you get what you've always wanted, be it more time, more money and less stress.
Lisa McKenzie
Talk about a life-changer! In-addition to her phenomenal sport training and educational background, Susan brings amazing energy, passion and resources to help you achieve whatever it is you desire, and deserve.
Maria G
As a professional athlete, I've realized the importance of mental strength and focus in hockey. Susan's Performance Coaching skills have tremendously helped me those areas.
Gregory Campbell
Enlisting the Performance Coaching services of Susan Hobson has been worth every penny – 10 times that in fact. I hired her with the mindset to help me take my company to market and I can honestly say that I couldn't have done it without her.
Jason Dearborn
As a former University and Professional athlete herself, Lauren is really able to paint a clear picture of how this training works from the athlete's perspective, which is invaluable for preparing you to implement it with your own athletes.
MJ Jennings
Working with Lauren towards my Brain Training for Athletes coaching certification has been an incredible experience. The program itself is super comprehensive and the tools it provides for athletes are game-changing both inside and outside of sport. Lauren's also done an amazing job at breaking down the theory and practical application behind each lesson and exercise. I've learned so much during our time together and couldn't recommend this certification enough.
Cody Oehm
Keynote Speaking
From Google to digital start-up companies, nobody inspires motivation and mindset strategy architecture from the stage better than Coach Susan Hobson – a powerfully inspirational keynote speaker, she helps teams and organizations LevelUp and play a much bigger game. Bring her onsite or offsite to empower your employee's performance today.
Online Courses
Our online courses make it easy to brain train for high performance anywhere and anytime that is convenient for you. The Mental Gym is your online portal to maximizing your rate of growth and realizing your highest potential in any area of your performance. Hit the ground running without any time, energy or cost excuses holding you back.
Are you a
High Performer?
---
Take the test now to find out if you're a high-achiever or a high-performer – because there is a difference and it is affecting your quality of life.