Susan is a graduate from Princeton University, a former professional hockey player, and a success psychology brain trainer. Her energetic and explosive style of coaching pushes you outside of your comfort zone and challenges you to reach for more than you think you are capable of. Susan's continual guidance and support allows you to take risks you wouldn't dare take on your own, or wouldn't even think of taking in the first place.
Susan's Story
As a kid, growing up in Mississauga, Ontario, I started playing hockey with a dream – I wanted to be the best.  I dreamt of playing in the NHL for The Boston Bruins. It didn't take me long to realize that as a girl, I probably wasn't going to grow up to be making millions of dollars playing in the NHL, so I quickly pivoted and made it my goal to get the best education that I could with my talent for hockey.
As I grew older and progressed in my journey to be my best, I soon learn that "being the best" meant being at the front of the pack, scoring the most goals and getting straight A's. It not only meant being better than your opponents but your teammates and classmates as well.
These strategies seemed to work – they landed me a full ride to one of the most elite private schools in all of New England, and at just 14 years old, I packed my bags and said goodbye to my family and friends, and moved to the states. I say they seemed to work because I gave myself a life-threatening disease in the process of using these externally motivated strategies to "win."
That didn't stop me though – my sheer determination and grit not only helped me white-knuckle my way around these health obstacles, but they helped me get recruited to the #1 IVY League school, Princeton University.
Success, right? I had achieved my goal after all – little did I know it was all about to come crashing down all around me.
Overnight, I went from being a big fish in a small pond (being one of the top recruited hockey players in North America, on the high honour roll at an elite New England prep school), to a tiny minnow in the ocean (being in one of the most competitive environments on the planet, riding pine and getting C's and D's for the very first time in my life). And, as if that wasn't enough, my father got diagnosed with terminal cancer and passed away my freshmen year.
This was a real crossroads moment for me – my brain felt like a total failure. All of my hardwiring and programming had taught me that in order to feel like a success, I had to be the best, and that meant getting the external validation of ice time, scoring goals, getting A's and the recognition of my father up in the stands cheering for me when I was doing well. Without these resources for my motivation and confidence, I literally lost my sense of self. I had no idea who I was or how to get what I needed back internally so that I could regain my feelings of success.
Naturally, my brain told me to do what it thought was right – run for its life. Quit and go home.
Lucky for me, I didn't listen. I still wanted to be the best. So I chose to listen to those resources around me at the time who taught me how to think my way to get back to feeling that I was.
Places like Princeton do not like to see their student athletes fail, and I was fortunate to be surrounded by resources who helped me retrain my brain's strategies for success. I learned all about the power of intrinsically motivated goals, where true self-confidence and self-motivation come from and most importantly, and how to redefine success,
Once I re-hardwired my brain in these powerful ways, the results spoke for themselves. I went from bench rider of the century my first year of being on the top lineup as one of the leading scorers my second year. I went from almost failing most of my classes to being on the National's Dean's List.
From that point on, I was hooked and I was sold. I had to know everything I possibly could about the power of brain training so that I could go on to teach and train other high-performers on these winning, sustainable strategies for success.
So that's what I did. While playing professional women's hockey for the Toronto Aeros in the NWHL, and winning a National Championship and NWHL Cup, I went on to study high-performance coaching and NeuroLinguistic Programming so that I could open up my practice in downtown Toronto over a decade ago. Since then, I've been helping high-performers in life, sports and business achieve excellence and in doing so, I've developed a powerful science-based coaching process that gets results quickly and predictably.
Make every performance count!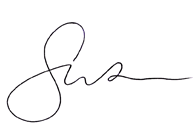 Coach Susan
Karen Calder
Karen Calder, a former HR Executive at Home Depot, Meridian Bank and Walmart, combines 25 years of progressive experience leading organizational change and OD/leadership development, is a certified Elite High Performance Coach offering individual, team and executive coaching services. Her mission is to help women 'perform and thrive' in today's complex corporate environments and achieve extraordinary results. Having gone through her own personal transformation, Karen has learned firsthand that to stay on top of your game, you must first understand that success is an inside game. Capability alone is not enough. Increased self-awareness, clarity, courage, confidence and choice are key.
Karen holds a B.Ed and Master Degree in Education, Leadership and Change; a certificate in Neurolinguistics Programming; and is certified in several leadership assessment tools.
Karen's Story
The year was 1993 and my career was taking off. I was a senior HR Leader in an all-male executive team. I believed I was on the path to 'SUCCESS'. During spring break, I visited my sister and her family in Florida. One day during my stay, I went to the beach. Armed with my favorite books: 'The Seven Spiritual Laws of Success' by Deepak Chopra and the latest Tony Robbins and Caroline Myss' cassette tapes; I was ready for some sun and enlightenment. After hours of reading, listening and writing in my journal on a sandy white beach with a view of the expansive blue ocean, I paused to follow a guided meditation. During the 30 minute meditation, I visualized myself being one of the first female motivational speakers on the world stage. Back then there were few women in this space. I felt, with every fiber of my being, that it was real, possible and congruent. I knew in this moment that I had to follow my heart, live my dream and be an international women motivational speaker inspiring millions to pursue their dreams.
When I returned to Edmonton, Canada, I went back to work. I told myself that that was a silly dream; it was not reality and it was certainly not something I could even do. With the fear of money buried deep in my psychology, I told myself I needed a secure job to pay the bills. So I erased the dream from my head and removed it from my heart. I spent the next 25 years being a workaholic, in and out of therapy, bad relationships and on and off medication for depression and anxiety. I was always on the edge of tears and took feedback personally. I pursued perfection and 'people pleasing' was my addiction. With the passing of years, I got better at masking my internal struggles and inner demons, as I progressed up the corporate ladder. Nonetheless, my negative self-talk was always there under the surface. Then, I was promoted to VP of Organization Capability of a Fortune 100 Company. Ta-da! I had arrived. I was successful by society standards. So, why didn't I feel like I was? Why did I tell my boss that I didn't want the promotion then afterwards, I took it anyway? Why did I feel like an imposter when I told my family and friends? What followed was months of trying to prove to myself and everyone else that I was in the right place. However, the harder I tried, the more difficult things became.
I could never have anticipated what happened next. The leadership dynamic changed with the hiring of a new CEO and HR peer who subscribed to an authoritative, 'do it my way' leadership style. We did not see eye to eye. The support I had from my boss was gone. I was on shaky ground and I knew it. Within 8 months, I found myself an emotional wreck, exhausted from the 24/7 work expectations and the constant judgement, criticism and competition. No matter what I said or did there was no pleasing the new leaders, no collaboration amongst my peers and no joy among my team members. My confidence was at an all-time low, my effectiveness was decreasing and my health was being impacted. I knew it was time to plan my exit. On Dec 2015, I left the corporate world; I vowed to make a huge change that would reset my career, rebuild my confidence and allow me to live out my dreams.
I made the choice to get help. I searched online for a High-Performance Coach who could help me get my life back on track. When I met Susan Hobson, Elite High Performance Coaching and heard her story, I knew I had to work with her. I signed up for her coaching program and spent the next year and a half peeling back the layers of negative self-talk and limited thinking that had roadblocked me for years and prevented me from living the life that was congruent with who I am and what I want to do. I learned her tools and applied them diligently. Today, I share these tools and strategies with my clients who experience the fall out of limited thinking. Most importantly, I'm living my dream while being my authentic self. You can to. It's a choice. What choice will you make today?
Gad Espinosa
Gad Espinosa, is a former professional soccer player who
represented team Canada internationally.
Over the past 25 years he has coached individuals who have gone on to
win Olympic medals and represent Canadá at various
World Championships.
Gad's Story
Gad played 10 years of professional soccer including a stint in South America. Since then a passion for coaching has led him to train players of all ages and levels. He spent 5 years training the Ontario Provincial youth soccer teams of which over 20 former players graduated to play for Canadá at World Championships and Olympics, including 5 girls who captured Olympic bronze at the 2012 London and 2016 Rio Olympic games.During his time as a player Gad was given the very first full scholarship at a Canadian College (Centennial College- Toronto) where he studied International Business/Marketing. After a few years in the corporate world as a Marketing Manager, Gad decided to pursue his passion of developing athletes, people and organizations and became a full-time coach.
Now more than 25 years later, he has helped thousands of players from all walks of life reach their full potential. Currently Gad is the Head Coach of Redeemer University Men's Soccer Team and of the 2005 SC Toronto OPDL team. Gad has also experienced what it's like to be on the sidelines as a parent as both his daughter
(swimming) and son (hockey) were involved in competitive sports. Consequently, he brings a real unique perspective as he can relate to young high performance athletes having been one himself, he understands the pressures coaches place on players and also the dynamic of a child and parent relationship.
For this very reason those that have worked with Gad say that he is very knowledgeable,
friendly and practical and possess' a nice balance of empathy and accountability that inspires and brings the best out of his pupils.